Cape Forge
Traditional Hand Forged Woodcarving Tools
Specializing in hand forged Wood Carving Knives, Chisels, Palm Chisels, Micro Chisels, Detailers, Bent Blades and so much more. We also offer a Sharpening service & Sharpening supplies.
Not sure what the future Holds..
Dad and I originally decided that we would stop taking new orders last November allowing us a chance to catch up on a back log that was burying us. Then the Pandemic and it seems we were like so many and just did not move forward. We stood still and watched the world change. We still envision restructuring our web-site to offer you the chance to own one of kind pieces that we have in the shop ready to complete. We have a few treasures that we would love to work on and share with you. We are catching up with our backlog and we appreciate all your kind words. I wish I could say exactly what the future holds, but we are just not sure. The best I can say is check back and take care of yourselves.
Sharpening work will continue with a 7-10 day turn around.
Thank you!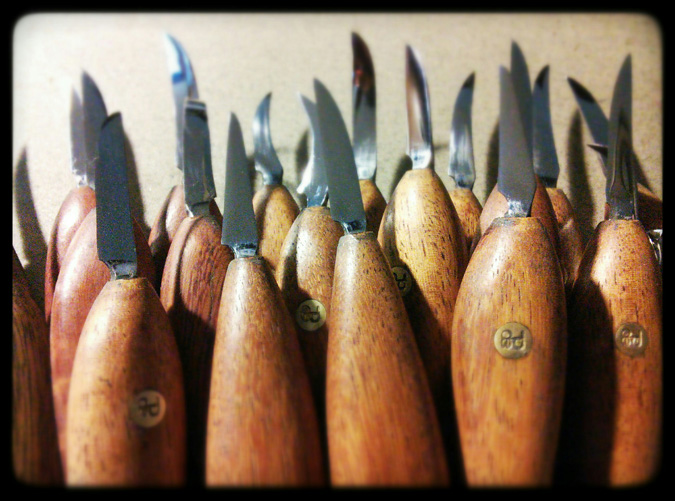 We Love hearing from you........... it can make our day
G, day, Your knives are awesome.
They are so good they should have a different name to signify that they are different than an ordinary carving knife! Thanks, Mike S.
---
About the people the process:
The Fine Art of Making Hand Forged Tools
The Hands That Make the Tools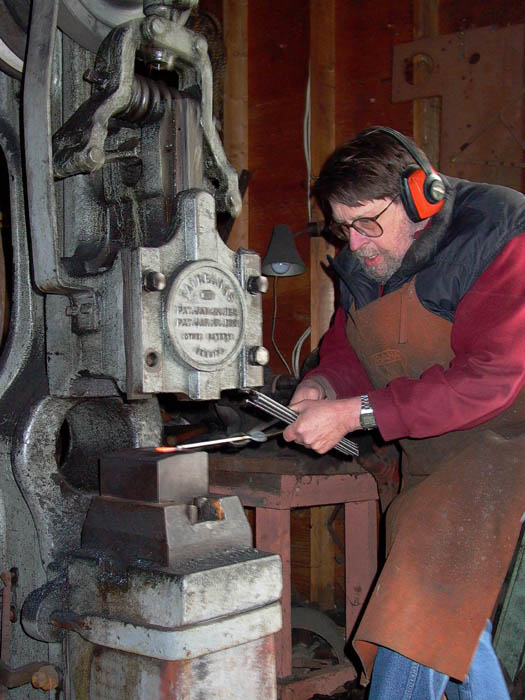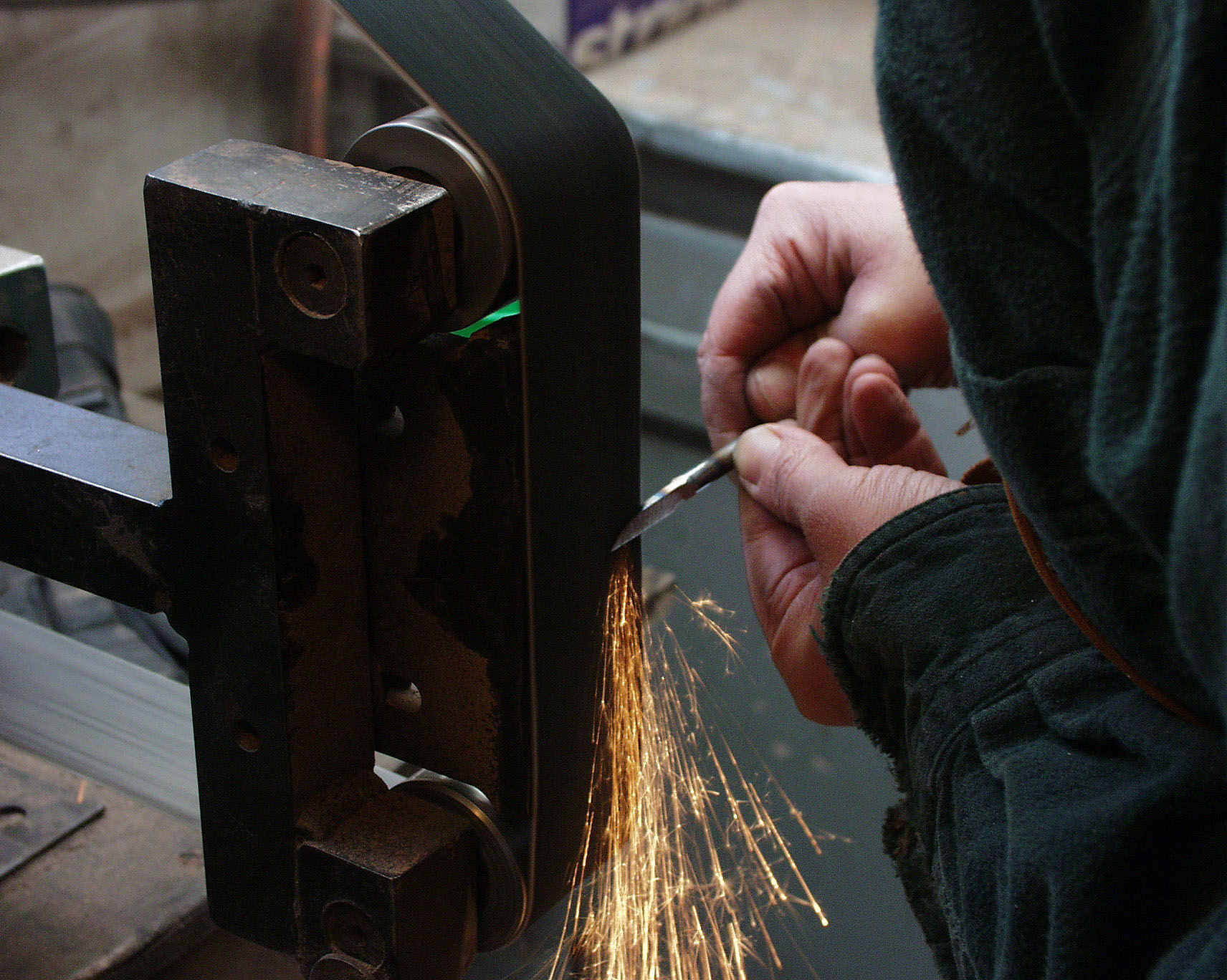 The Father and Daughter team of Mike and Karyn de Punte'
---
Would you like to Win one of our Carving Knives?
become a FaceBook Fan
Cape Forge
31 Berkshire Way
Simsbury CT. 06070
1-860-217-0554
Our on-line newsletter keeps you up to date with any changes and new information at the web-site. By subscribing I will send the links directly to your e-mail or as a fan on Face book you will be informed when the current issue is available. You can expect mailings rarely; so don't worry that we will flood your mailbox. We found our biggest problem is we don't mail enough. * required

*


Email Marketing by VerticalResponse
You can unsubscribe at any time and your name will never be shared with anyone -Ever!
We hope you enjoy our tools